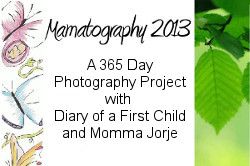 This post is part of the Mamatography 2013 Project with Diary of a First Child and Momma Jorje.
Week 49
Day 332:  (11/28/13)
Thrift store score!
Day 333:  (11/29/13)
Swing of love….
Day 334:  (11/30/13)
Funny face…..
Day 335:  (12/1/13)
I adore her eyes….
Day 336:  (12/2/13)
She is beginning to really enjoy creating sand structures….
Day 337:  (12/3/13)
Exploring the wetlands with friends.  We were lucky to see various types of birds and even have a few up close encounters with alligators.
Day 338:  (12/4/13)
Relaxing at the beach watching a pod of dolphins play in the surf.
Week 50
Day 339:  (12/5/13)
We were headed home after a field trip and saw this sign, we had to stop!
Day 340:  (12/6/13)
Seriously, they love to dig!
Day 341:  (12/7/13)
Ava was stoked to meet the grinch!
Day 342:  (12/8/13)
Making homemade snow on a hot & sunny day (this also led me to realize what causes Audrey's hives…).
Day 343:  (12/9/13)
Such a fun playground!
Day 344:  (12/10/13)
Sisters…..
Day 345:  (12/11/13)
They love to explore at the beach…