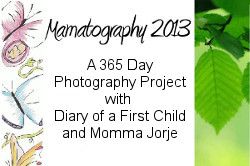 This post is part of the Mamatography 2013 Project with Diary of a First Child and Momma Jorje.
We are taking (at least) a photo a day to keep a record of our year. Join us at any point during the year and start sharing your own daily photos!

I find that we are in a comfortable calm groove of living simply and learning together as a family.  I am really in a homeschooling happy spot right now.  I simply cannot express how much joy it brings me to witness my children growing and learning together daily.
Week 31
Day 206:  (7/25/13)
A beautiful sunset sky while playing at the beach…..
Day 207:  (7/26/13)
She is ready to rescue and save an animals that come her way!
Day 208:  (7/27/13)
Big brother and little sister learning together…….
Day 209:  (7/28/13)
She is working hard to create her Egyptian boat!
Day 210:  (7/29/13)
Alex made a huge batch of homemade sunblock.  Watching the beeswax melt is his favorite part…..
Day 211:  (7/30/13)
Growing and learning together…..
Day 212:  (7/31/13)
A few of her favorite animals……
Week 32
Day 213:  (8/1/13)
She really enjoys exploring numbers using our wooden numbers from Apple n Amos…..
Day 214:  (8/2/13)
He is discovering a passion for cooking…..
Day 215:  (8/3/13)
Draining the pool to replace the salt generator….
Day 216:  (8/4/13)
Ice Cream!!!!!
Day 217:  (8/5/13)
She prefers walking to sliding…..
Day 218:  (8/6/13)
Sure, you can ride your bikes inside….
Day 219:  (8/7/13)
He wanted to know what a school looks like.  Lucky for him we have a teacher in our family.  She let us visit her classroom during planning so he could check it out.