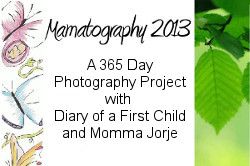 This post is part of the Mamatography 2013 Project with Diary of a First Child and Momma Jorje.
We are taking (at least) a photo a day to keep a record of our year. Join us at any point during the year and start sharing your own daily photos!
I promise that I will catch up on these Mamatography posts!  We have been having a blast this summer and it has been a bit of whirlwind.  This summer has been full of sun, fun, and family.  Take a look……
Week 25
Day 164:  (6/13/13)
Alex added to our family when he caught this gecko names Spike.
Day 165:  (6/14/13)
A bed full of love.
Day 166:  (6/15/13)
So proud of her building!
Day 167:  (6/16/13)
Grandpa is here!  My dad, brothers, sister-in-laws, nieces, and nephews spend one week at a beach house about 10 minutes from us and this was the week!!  There are entirely too many pics to post so here are just a few….
Day 168:  (6/17/13)
Day 169:  (6/18/13)
Day 170:  (6/19/13)
Week 26
Day 171:  (6/20/13)
Cousins…..
Me and my girls….
Day 172:  (6/21/13)
This is my amazing sister-in-law, Bridget, the photographer who takes all of the shots.  Without her, I would have needed to skip this Mamatography week!
Day 173:  (6/22/13)
The week with our family and I needed to catch up on some serious laundry!
Day 174:  (6/23/13)
This is a start….
Day 175:  (6/24/13)
Ava and her towel.  I think this may be the first photo of 'towel'.   This is Ava's most treasured lovey.  It is an old orange dish towel that means the world to this amazing girl.
Day 176:  (6/25/13)
Ava started swimming lessons this week and she loved it!
Day 177:  (6/26/13)
My mama came to town this week (yay!).  We enjoyed ice cream at Ben & Jerry's following a movie.
I am slowly but surely catching up on my Mamatography posts and I am having a blast along the way!
Without further ado, here are the Mamatography 2013 participants!
Diary of a First Child
Quacks and Waddles
Seaside Chelle
Jessica's Casserole
Dad of The Monkeys
Mommy and Little I
The Family Patch
The Princess Poet's Life Adventures
Frugal Brit Witch
Me, Mothering, and Making it All Work