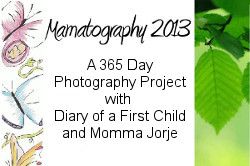 This post is part of the Mamatography 2013 Project with Diary of a First Child and Momma Jorje.
We are taking (at least) a photo a day to keep a record of our year. Join us at any point during the year and start sharing your own daily photos!
Day 105: (4/17/13)
We needed a few crickets for our various lizards and geckos that Alex has caught in the yard.  We traveled mainland to visit our favorite pet store.
Alex wants this bearded dragon as our next pet.
I enjoyed this super cool jelly fish!
Day 106:  (4/18/13)
The fair is in town, whoo-hoo!!  Epiphany, our oldest daughter, was able to join us at the fair.
Let the fun begin!   This is Epiphany and I at the top of a crazy ride.  I love this girl!
It was so nice this year, all of the kids met the minimum height requirement so everyone could ride the rides!  Ava and Audrey loved the teacups.
This pic is blurry but I love it.  Me and our two little girls on the swings.
As we were exiting the fair Epiphany stepped on stage and shared her beautiful voice.  I was too mesmerized and a bit teary eyed but I can assure you it was a beautiful moment.
Day 107:  (4/19/13)
Family dinner date at our favorite Sushi joint.  It was the dude, me, and four of the five kids and it was a wonderful date!
Day 108:  (4/20/13)
Family library time!  We checked out Charlotte's Web.  I recently discovered our kids love audio books so I checked out the audio version to listen to in the car.
Day 109:  (4/21/13)
The jasmine is in full bloom, our backyard smells wonderful!
Day 110:  (4/22/13)
This family needed some ice cream!
Day 111:  (4/23/13)
We knew that my dude, their daddy, would be leaving for work soon so we enjoyed a family fun day.  We ate dinner at the Cape checking out the big boats.
Then took the kids to the pier for their first visit.  We realized the beach was too crowded for our liking and we didn't feel like paying to park so we drove south a few miles and enjoyed a peaceful fun afternoon at the beach.
Without further ado, here are the Mamatography 2013 participants!
Diary of a First Child
Quacks and Waddles
Seaside Chelle
Jessica's Casserole
Dad of The Monkeys
Mommy and Little I
The Family Patch
The Princess Poet's Life Adventures
Frugal Brit Witch
Me, Mothering, and Making it All Work