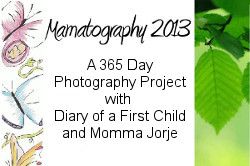 This post is part of the Mamatography 2013 Project with Diary of a First Child and Momma Jorje.
We are taking (at least) a photo a day to keep a record of our year. Join us at any point during the year and start sharing your own daily photos!
Day 71:  (3/14/13)
Ava enjoyed constucting her skeleton.  She made four skeletons in one day!
Day 72:  (3/15/13)
Audrey insists on dressing herself.  I love her style!
Day 73:  (3/16/13)
We had planned on going to a St. Paddy's Day parade but the keys went missing.  Our home ended up super clean while I searched for the missing keys!  The keys were eventually located in our musical instrument basket, go figure.  We finally had wheels so we drove to the park.  We spotted a gopher tortoise!
Day 74:  (3/17/13)
The keys didn't get lost on this day but Audrey was sick so we were unable to go to our local Strawberry Festival.  Alex and Ava were super bummed while Audrey chilled on the couch for most of the day… her bunny kept her company!
Day 75:  (3/18/13)
Alex and Ava needed to get out so we headed to another park.  Audrey slept on me, Alex climbed the trees, and Ava discovered how to go down the pole all by herself!
Day 76:  (3/19/13)
Audrey was still not feeling better and I began to worry.  We haven't been to the doctor in almost two years, she was not a happy patient!
Day 77:  (3/20/13)
This was the first day of Spring.  Audrey woke up with a burst of energy so we headed to the river for some fresh air and play to celebrate the new season!
Without further ado, here are the Mamatography 2013 participants!
Diary of a First Child
Quacks and Waddles
Seaside Chelle
Jessica's Casserole
Mommy and Little I
The Family Patch
The Princess Poet's Life Adventures
Frugal Brit Witch
Me, Mothering, and Making it All Work