This is a simple pasta salad that pairs well with many dishes or is wonderful on its own.  Noodles, black beans, and feta cheese come together to create a delicious black bean pasta salad.  This is a salad that is sure to please everyone, all three of my kids like it so that says a lot!
Black Bean Pasta Salad
This salad was inspired by a sample that my kids were given at the grocery store.  They loved it so I simply had to try to recreate it.  They kept asking me to make it so I headed into the kitchen to give it a go.  I was pleasantly surprised when they said that they loved it, they are the first ones to point our flaws in any dishes I make!
First, I gathered my ingredients.  This black bean pasta salad recipe calls for only a handful of ingredients:  noodles, black beans, feta cheese, sun roasted tomatoes in oil, fresh parsley, capers, a lemon and salt and pepper.
Second, throw them all into a bowl together and enjoy.
Third, eat it up!
Main or side dish
This black bean pasta salad is a perfect meal at home or to pack on the go.  It also pairs well with many main courses making it a great side dish, we often pair it with grilled kabobs.  I also think it would be a great dish to bring to a pot-luck.  In fact that this is what I am going to make for our next family get together!
How to Make This Awesome Salad
**You can print this recipe at the bottom of this post.
Here are the step-by-step easy directions on how to make this delicious black bean pasta.
Pour 15 ounces of cooked black beans, drained and rinsed,  in a big 'ol bowl.  I often make my beans in my Instant Pot then freeze to use on occasions like this.
Pour on 8 ounces of chopped up, sun-dried tomatoes in oil, undrained.
Dump in some feta cheese, my husband's fav.
Add some capers.
Then a bit of fresh parsley.  Thank you herb garden!
Add you cooked and cooled pasta.
Finally you will add some lemon juice and a shake or two of salt and pepper.  Then stir it all up!
This is seriously a super tasty dish on its own or paired with a main course.  I really hope that you like it and if you have a recipe that you think I would love please share in the comments!
To see all of my real food recipes please click here.

Black Bean Pasta Salad
Prep time:
Cook time:
Total time:
This is a delicious pasta salad that can stand alone or pair up to make a wonderful side. Perfect for any pot-luck!
Ingredients
15 oz cooked black beans, rinsed & drained
12 oz rotini pasta
4 oz crumbled feta cheese
2 tablespoons capers
8 oz jar of sun-dried tomatoes in oil, undrained and chopped
¼ cup fresh parsley, chopped
1 lemon for juice or 2 tablespoons of lemon juice
½ teaspoon salt
¼ teaspoon pepper
Instructions
Cook pasta according to directions and rinse to cool, set aside.
Combine black beans, tomatoes (undrained), feta cheese, capers, parsley, lemon juice, salt and pepper.
Add cooked pasta.
Mix well.
Enjoy!!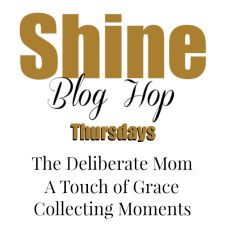 This post is shared at What's Cooking Wednesday over at Buns In My Oven.
This post is shared at Full Plate Thursday at Miz Helen's Country Cottage.